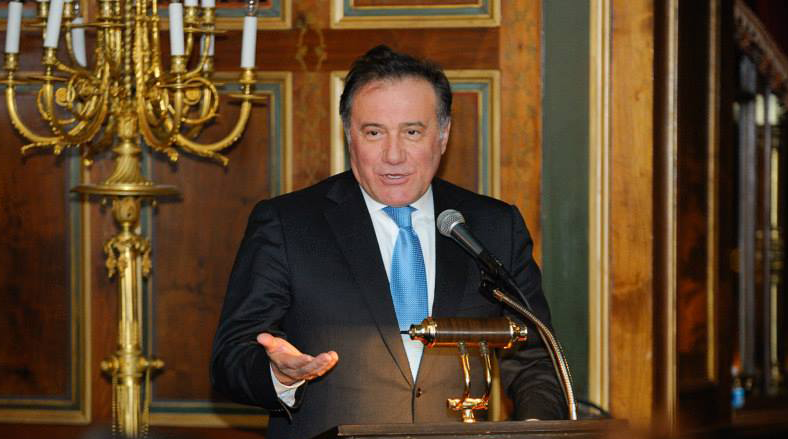 The Ertegün Jazz Series Concert
Yesterday we held the first Ertegün Jazz Series concert in 2014 in collaboration with Bahçeşehir University at the Embassy Residence. The concert featured "East in Jazz Project", a joint production of The Jazz School and The Turkish Classical Music Unit at Bahçeşehir University's Art Department. Over 100 guests had a chance to see the band performing live for the first time.
East in Jazz Project gave a unique performance by combining jazz melodies with Turkish classical music. The band also introduced a traditional Turkish instrument, kemençe (read as "kemenche"), to an American audience with a modern twist. The amazing composition of jazz and Turkish classical music mesmerized the audience while proving that the universal language of music can transcend cultures and peoples.
The musicians featured by East in Jazz Project – Baki Duyarlar (piano), Ekin Cengizkan (drums), Kağan Yıldız (bass), Neva Özgen (kemençe), Yaprak Sayar (vocals), Yeşim Pekiner (vocals) – are among the top jazz and Turkish classical music artists in Turkey. Amy London of The New School also performed with the band as a guest artist.
We would like to thank Bahçeşehir University Art Department and Mr. Enver Yücel, the founder and chairman of Bahçeşehir Uğur Educational Institutions, for this great partnership as well as The Coca-Cola Company for sponsoring The Ertegün Jazz Series.