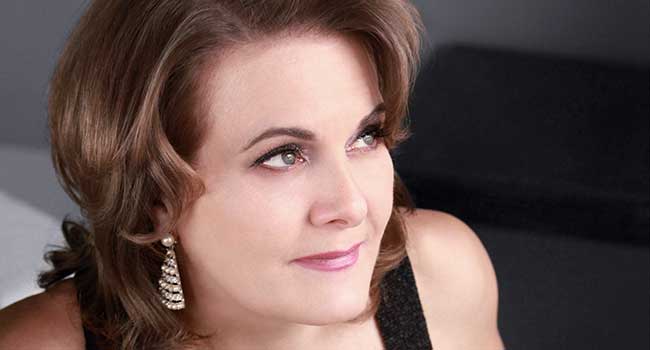 International Jazz Stars Slated for Nardis on July 15
Five major international jazz stars will team up at İstanbul's Nardis Jazz Club on Tuesday, July 15, for an evening of sizzling cross-cultural music-making. Vocalists Amy London (New York) and Maucha Adnet (Brazil), guitarist Roni Ben-Hur (Israel), bassist Santi Debriano (Panama) and drummer Steve Williams (New York) will perform the varied styles of Bossa Nova, straight ahead, Afro-Cuban, originals, bebop and the Great American Songbook, starting at 9:30 p.m.
Singer London made her debut at Nardis to a packed crowd at the club for two consecutive nights in October 2010. Her enchanting presentation of the American Songbook (popular songs from the 1920s through the 1950s) won her a following in İstanbul. On July 15, she shares the spotlight with her colleagues Maucha, Debriano, Williams and Ben-Hur, who has been a featured guitarist with Diane Shuur and Etta Jones, and instrumentalists Rufus Reid and Clark Terry. Ben-Hur, born in Israel to a Tunisian family, has recorded nine albums, is an in-demand touring and recording artist for dozens of jazz headliners, and is an established jazz educator in the New York City area.
Maucha Adnet, born in Rio de Janeiro, is well known from her many years working with the legendary jazz artist and composer Antonio Carlos Jobim, with whom she recorded four albums. She subsequently worked with trumpeter Randy Brecker, and their album "Into the Sun" won the Grammy Award for Contemporary Jazz Performance in 1998.
Bassist Debriano has worked with such jazz greats as Archie Shepp, Pharoah Sanders, Cecil Taylor, Freddie Hubbard and Randy Weston, and has recorded 15 albums. His latest release is a duo album with Ben-Hur titled "Our Thing." Drummer Williams has been a frequent visitor to İstanbul, touring with saxophonist Joe Lovano, Eddie Henderson, Wynton and Branford Marsalis, and spent 25 years traveling and recording with singer Shirley Horn after accompanying such legendary artists as Carmen McRae, Toots Thielemans and Miles Davis.
London, who was a featured singer in the long-running Broadway musical "City of Angels," has performed her own solo show in major New York clubs like The Rainbow Room at Rockefeller Center, Blue Note, Birdland, Dizzy's, Small's, Kitano, Jazz Gallery and more. Additionally, she became one of New York City's most sought-after vocal coaches at The New School University, and subsequently helped to found that school's present-day vocal jazz program.
Direct connection to Bahçeşehir University's Summer Jazz Camp
London's skills as a jazz artist and jazz educator are being extended to İstanbul on a more permanent basis. The group's appearance at Nardis coincides with their collective debut as professors at Bahçeşehir University Jazz Academy's new Summer Jazz Camp, for which London is a co-creator.
The Summer Jazz Camp and jazz degree program during the regular school year at the Galata/Karaköy campus, is in partnership with The New School University's jazz and contemporary music education department. London's local co-director is jazz singer Yeşim Pekiner, who is also a frequent performer at Nardis Jazz Club.
The Summer Jazz Camp runs from July 14-18 and offers courses and private lessons in the American Songbook, swing, bebop, Bossa Nova, Afro Cuban, tango, as well as straight ahead jazz, for both singers and instrumentalists.
For information and registration on the summer jazz program, see www.bahcesehir.edu.tr/icerik/7256-caz-kampi or email: cazakademisi@gmail.com.